5 Tips For A Successful Virtual Career Fair
As 2020 comes to an end, young graduates and new professionals may find themselves struggling to find jobs that make sense to them. Career fairs exist to help people reach out directly to companies they like, or find new companies they'd never heard of but are interested in. In person career fairs were almost nonexistent during most of 2020 because of the corona virus pandemic but that doesn't mean they stopped completely. Many platforms arose that offered virtual career fairs that participants could take advantage of from home!
With that said, what makes virtual career fairs different from in person ones? Not much really. The purpose is the same, and the presentations hardly changed. What has changed is how you make your mark and catch the interest of the recruiters and presenters.
Overall Structure
As a recruiter, what they used to look for was someone who could make an impression on a quick meeting. The candidates that stood out in career fairs were people that had firm handshakes, confident voices, and looked into the company beforehand. These people obviously had drive and were ready for the meeting at hand even if it was only a 5 minute exchange.
Obviously, handshakes are a thing of the past for virtual career fairs. Their overall structure is the same where participants can visit different virtual "rooms" where employers set up presentations in video form. After watching the video, participants can chat with recruiters and exchange information just like it was done before this virtual age.
5. Register Early!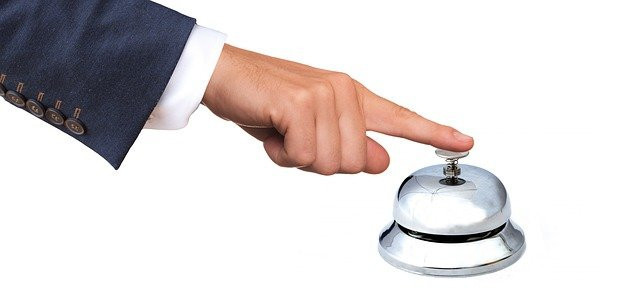 Preparation is key when it comes to career fairs and as a participant, it is important do your due diligence. Do not wait for the last day of registration to apply. The reasoning for this is because of how competitive online job fairs have become. Before 2020, they weren't necessarily that prevalent but now they're one of the best ways to interact with employers!
Not only are they competitive, they are also convenient. More people will register for an online fair than one they have to go to in person. With a virtual fair, there's no standing on line, no traffic to a venue, and no annoying name tags to stick to your nice business clothes. This will appeal to A LOT more people and it is important to avoid getting locked out of such an opportunity.
Registering early is also important because everyone has had issues with online registration before so it's best to catch those problems beforehand instead of dealing with them the day of. If you can have issues with Zoom, you can have issues with a career fair hosting way more people than an average video call.
4. Be Professional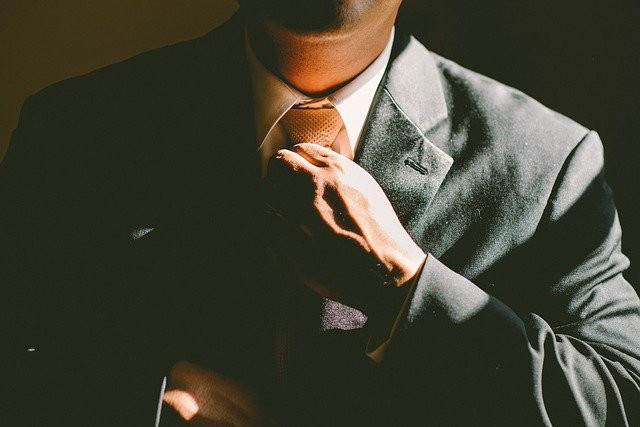 This point really isn't much different than what you'd do in person for a career fair but has different key elements. Obviously you want to appear professional in the way that you dress, with business casual or professional wear. For men a button down shirt and tie go a long way for just a video call. For women a patterned top or shirt under a blazer works just as well. Not only that but since the focus will be more on the face than in any other situation, participants should have a professional hair style for their video call.
Being professional does not only have to do with appearance but also the level of preparation. Participants showcase their ability to organize, prepare, and present themselves when attending a career fair. This means also choosing an environment in which it is suitable to participate. This means no distractions, loud noises, or anything that will take the recruiters attention off the participant themselves. If they can't prepare a good environment to take the video call, it will definitely be noted in the recruiters notes.
3. Do Your Own Research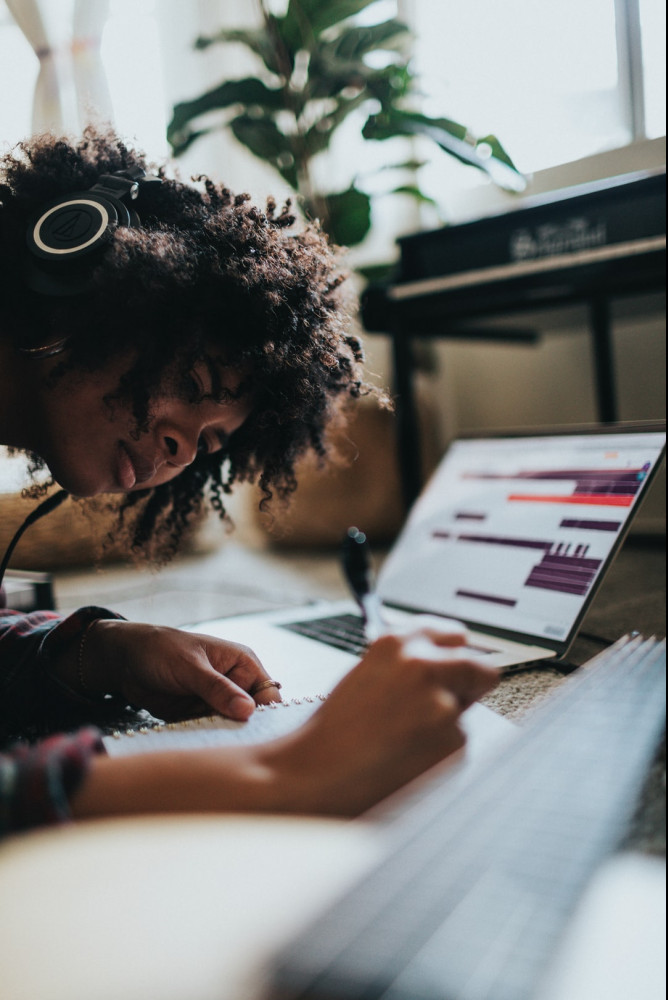 One of the first questions recruiters will ask is, "have you heard about us before?" or "what do you know about us?" This is not just a nicety. Once this question is asked, the participant is already being tested. The question is more like, "how much research have you done before coming to this presentation?"
This question shows the recruiter how bad the participant wants the job. If they were serious about submitting an application and hoping to get hired, they would know a thing or two about the company they are applying to. As a participant it's on you to show how interested you are and doing research before the presentation is a huge step in the right direction.
If you just want to find companies in a certain industry the career fair specializes in that's totally fine as well. There will always be a list on the registration or website for the career fair that you can check out that should link to websites or information centers for each company. Give that list a quick combing through so you have a general idea of what companies to visit during the fair itself.
2. Write A Pitch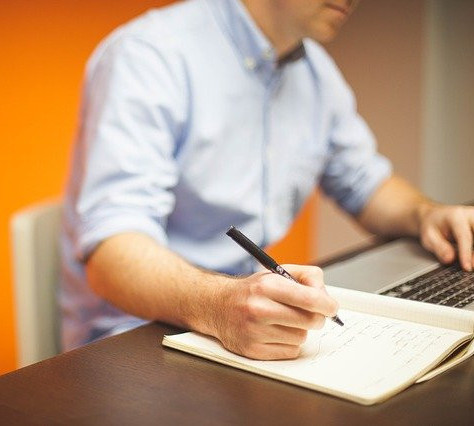 Handshakes are a thing of the past as of 2020, and they used to tell recruiters so much about a potential employee vey quickly. How do recruiters judge things like confidence and awareness in a virtual world? Your voice.
Your voice during the first few exchanges online will tell a recruiter so much about you and how you feel about being in a chat with them. It's totally okay to feel nervous, everyone does even if they're extremely confident. To bypass this, write a pitch of what you want to say to each recruiter. It can be a very quick few sentences that describe who you are and what you're looking for.
Recruiters love to see someone who knows what they're looking for in a job because it makes their jobs a lot easier. Describing qualifications and interest in that particular job can be added to the pitch but they're not necessary and might be too long winded. Keep it short and simple, but stick to the script. Practice your pitch the night before until you feel confident in it. Recruiters are always impressed by a good pitch because it shows initiative and awareness, like a good handshake.
1. Ask To Exchange Information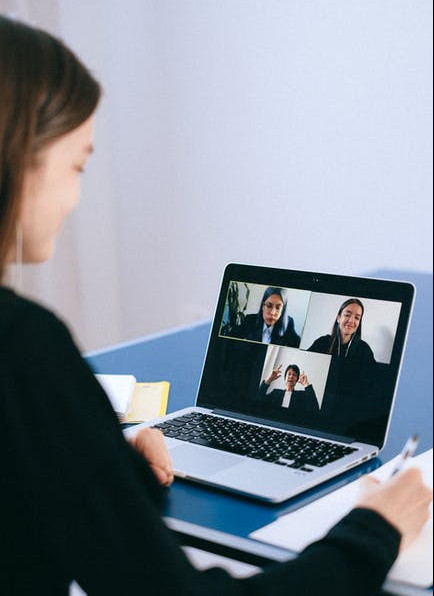 Surprisingly, this is a step that a lot of participants do not pay as much attention to. Once the presentation is over, the recruiter will judge your interest and application. They will ask if you have any questions before closing the chat and moving on to the next candidate. Always have a question prepared! It is important to ask questions because it shows that you are interested and that you've done enough listening and research to think about their company for yourself.
If you put yourself in their shoes, recruiters give presentations all day to dozens of candidates who don't ask questions because they're "just looking". To stand out, prove that you're doing more than just looking and give them a reason to think and remember your name. Ask a question on pay, hours, or office culture as if you're already going to work there. Future vision is a great sign of interest that recruiters notice.
After that is done, ask to exchange information with the recruiter directly. A lot of virtual career fairs offer information exchanges built in when participants submit a resume but it's on you to make sure the info is exchanged for certain. Ask the recruiter if they have a work email you reach them directly at in case you have more questions. Planting that seed is important because it further shows interest even after the job fair is over.
Job Finding Is Evolving
It's imperative to pay attention to the changes that occurred in employment and job searching in 2020. The effects of this year will be felt for the next decade and big companies like Google, Microsoft, and the people at Zoom all know this. New platforms will arise to offer virtual fairs, online meet and greets, and whatever else one can think of. Learning how to handle a virtual career fair is a great first step into the world of employment in 2021!